About Friends of Seva Mandir
Friends of Seva Mandir was conceived in the hearts and minds of a few impassioned Indian Americans whose lives had been profoundly impacted by Seva Mandir in Rajasthan.
Uday Mehta grew up under the tutelage of a grandfather who could not have known in 1968 that, by honoring his sense of social responsibility and undertaking to teach several Udaipur villagers to read, he would launch what has become today the leading development NGO in Rajasthan. Educated and settled in America, Professor Mehta began planting seeds of support for Seva Mandir in the U.S. in the late 1990s. He was joined in 2002 by Poonam Abbi, who had served as a social worker at Seva Mandir for nearly a decade. Vandini Mehta, an architect who had worked with community-based development at Seva Mandir, also helped cultivate support in the early years.
Over time, the group succeeded in securing substantial contributions from private and corporate donors, such as Target International. In 2007, Sanjiv Khanna, founder and CEO of Iris Software, provided a significant leap by housing Friends of Seva Mandir, serving as Financial Advisor on the organization's newly-formed Board and initiating an employee-giving program at his company.
In that same year, Friends of Seva Mandir hosted its first event with Fareed Zakaria as keynote speaker in New York City. The leadership of Seva Mandir--Ajay Mehta and Neelima Khetan—also traveled from Udaipur to become better acquainted with the growing community of American supporters. That summer, Ajay, Neelima and Poonam travelled across the U.S., making connections with well-wishers and encouraging support for the fledgling organization.
Contributions helped it grow. New supporters included Vishwanath Tirupattur, then Managing Director of Morgan Stanley; Seema Cheetal, a Merrill Lynch executive who hosted fundraising events in her home; and Vijay Kedia, founder and CEO of Flextrade who initiated a matched employee-giving effort that continues to this day. Relationships in academia grew at Yale, Columbia, MIT, and other institutions.
Special mention must be made of Professors Esther Duflo, Abhijit Banerjee, Sanjay Reddy, and Barry Nalebuff, who not only hosted events at their homes but also became valued advisors to the organization. In 2009 Nancy Marx, an American attorney who had visited Seva Mandir, volunteered to oversee the incorporation process and thanks to her painstaking efforts, Friends of Seva Mandir officially became a 501C3 charity with full tax-exempt status.
Executive Board
The Executive Board of FSM is committed to acting in accordance with the Gandhian principles of truthfulness, modesty and respect for others. Our efforts are undertaken with absolute transparency, accountability and gratitude to our diverse community of supporters. We strive to ensure that every penny of funds raised goes directly to Seva Mandir and we pledge to keep our donors informed about project developments in Rajasthan. Support for FSM comes in many different forms—each and every kind of participation is welcomed and deeply valued.
To learn more about our grants to Seva Mandir please click here.
Uday Singh Mehta (Board Chair) is a professor of political philosophy at the Graduate Center of the City University of New York. He has been focused on issues of democratic governance and development, especially in southern Rajasthan, for the past 25 years. He holds a BA from Swarthmore College with a PhD from Princeton University and has taught at several universities, including Princeton, Cornell, MIT, University of Chicago, University of Pennsylvania, Hull and Amherst College.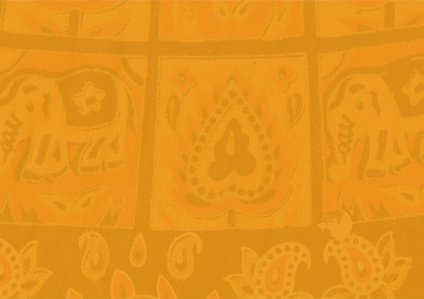 Sanjiv Khanna (Treasurer) is the Co-founder and CEO of Iris Software, Inc., an IT consulting organization based in New Jersey. He is a Chartered Accountant by education and has spent the early years of his professional career with Tata Unisys Ltd (now a part of TCS). Above and beyond his personal support of Seva Mandir and Board participation, Mr. Khanna sponsors an employee giving effort at his company and FSM is operationally based out of its New Jersey headquarters.
Poonam Abbi (Executive Director) is a trained social worker and has been associated with the development sector in India for over 15 years, six of which were spent working directly with Seva Mandir. In addition to serving as the Chief Executive of FSM, she is also a Co-Founder of Sustainable Threads, a Fair Trade wholesale company based in New Jersey.
Bridget Starr Taylor (Member) is a children's book illustrator and event designer with a BFA from the Rhode Island School of Design who made a commitment to support Seva Mandir after a visit to Rajasthan in 2009. She has worked to expand and strengthen the support community for FSM through enhanced communication and strategic fundraising efforts.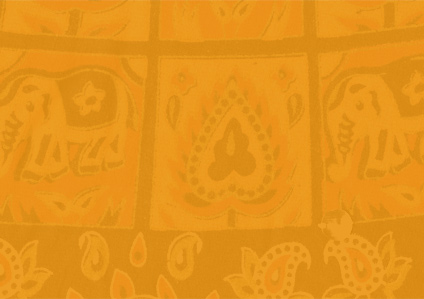 Bonnie Berman Stockwell (Member) is a social worker whose involvement with FSM began nearly a decade ago in her role as an event planner and has expanded to include work on writing and fundraising. She holds an MSW from Fordham University, a MIA from Columbia University and a BA from Princeton University.