About Friends of Seva Mandir
Friends of Seva Mandir is a New Jersey-based 501(C)(3) public charity founded in 2009 exclusively for the purpose of supporting the work of Seva Mandir, a leading non-governmental organization serving rural communities in southern Rajasthan, India.
Executive Board
The Executive Board of FSM is committed to acting in accordance with the Gandhian principles of truthfulness, modesty and respect for others. Our efforts are undertaken with absolute transparency, accountability and gratitude to our diverse community of supporters. We strive to ensure that every penny of funds raised goes directly to Seva Mandir and we pledge to keep our donors informed about project developments in Rajasthan. Support for FSM comes in many different forms—each and every kind of participation is welcomed and deeply valued.
To learn more about our grants to Seva Mandir please click here.
Uday Singh Mehta (Board Chair) is a professor of political philosophy at the Graduate Center of the City University of New York. He has been focused on issues of democratic governance and development, especially in southern Rajasthan, for the past 25 years. He holds a BA from Swarthmore College with a PhD from Princeton University and has taught at several universities, including Princeton, Cornell, MIT, University of Chicago, University of Pennsylvania, Hull and Amherst College.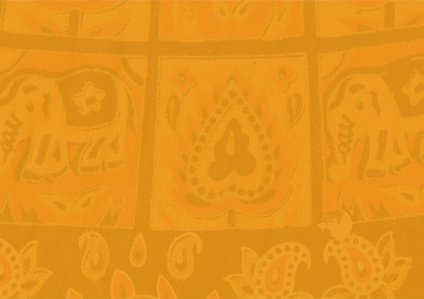 Sanjiv Khanna (Treasurer) is the Co-founder and CEO of Iris Software, Inc., an IT consulting organization based in New Jersey. He is a Chartered Accountant by education and has spent the early years of his professional career with Tata Unisys Ltd (now a part of TCS). Above and beyond his personal support of Seva Mandir and Board participation, Mr. Khanna sponsors an employee giving effort at his company and FSM is operationally based out of its New Jersey headquarters.
Poonam Abbi (Executive Director) is a trained social worker and has been associated with the development sector in India for over 15 years, six of which were spent working directly with Seva Mandir. In addition to serving as the Chief Executive of FSM, she is also a Co-Founder of Sustainable Threads, a Fair Trade wholesale company based in New Jersey.
Bridget Starr Taylor (Member) is a children's book illustrator and event designer with a BFA from the Rhode Island School of Design who made a commitment to support Seva Mandir after a visit to Rajasthan in 2009. She has worked to expand and strengthen the support community for FSM through enhanced communication and strategic fundraising efforts.
Bonnie Berman Stockwell (Member) is a social worker whose involvement with FSM began nearly a decade ago in her role as an event planner and has expanded to include work on writing and fundraising. She holds an MSW from Fordham University, a MIA from Columbia University and a BA from Princeton University.